Living on a University Campus
Citlali Rubio | Spring 2019 EducationUSA Intern
In movies and TV shows about the American college experience, one of the most glorified aspects are the residence halls or dormitories, often referred to simply as dorms. Prior to my first year in college this was one of the aspects I was most nervous yet excited about. Would I get along with my roommate? How close would I be to my classes? Would I have to share one bathroom with a dozen other people? These questions flooded my head weeks before move-in day and part of me could not wait to be out on my own while another part was anxious for the future.
Thankfully, some of the memories that I made while living on campus turned out to be some of my best memories so far and I am extremely grateful that I was able to experience this. While no situation is perfect I highly recommend that all incoming students spend at least their first year living on campus for several reasons.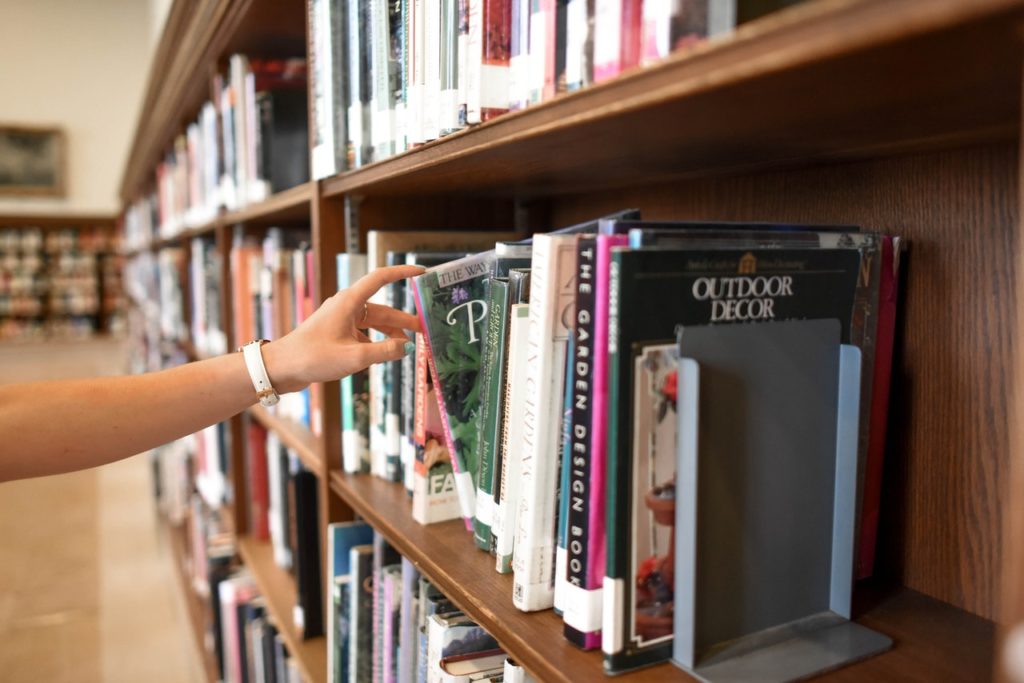 One of the biggest benefits to living on campus is the convenience of having everything you need only a few minutes away. Whether this is class, school events, dining halls, libraries, and even the gym it makes the transition into university life much easier when everything is so conveniently located. There were even days where I found myself rolling out of bed, brushing my teeth, and heading out to my class that was only five minutes aways. I was even able to find a job my second year at the student union, also only a brief ten minute walk away from my dorm. Working here allowed me to meet new people and work closely with the organizations on campus while also being able to make money somewhere so close to where I was living. Additionally, being close to professor's offices and libraries made it easier to reach out for help or schedule late night study sessions. Statistics have even shown that students who live on campus their first year tend to do better academically than those who do not.
Furthermore, making friends is much easier when you are constantly surrounded by other students. During my freshman year, I found it was much easier to make friends when I could easily attend meetings for many different organizations just a few minutes from where I was living. Along with the hundreds of student organizations my school had to offer, there were also weekly events held in my dorm that made it possible to meet others living in the same area as me. Every week my school held dozens of events on campus, including academic enhancement programs, guest lecturers, social events, and sporting events. Being just a few minutes away from everything encouraged me to get involved with my school in every way possible which led to great connections, career opportunities, and new friends.
Another positive aspect of living on campus can be the ability to choose where you live based on your own preferences and lifestyle. My second year I chose to live close to the humanities classrooms because that was where a majority of my classes were held. Similarly, I have friends in STEM majors that chose to live by the science labs out of convenience. My university also provides the opportunity to live in various "villages" housed in different dorms with others who share similar backgrounds, passions, or academic interests. For example, NC State has a Global Village created for international students and students with an interest in interacting with others from different countries and backgrounds. In addition to this, there are also villages with an academic focus such as the engineering village, honors village, and one for women in science and engineering. These provide great opportunities for living and learning with other who share similar interests. Although I never participated in one of these villages I have many friends who have had amazing experiences living in these settings.
While there are dozens of benefits to living on campus and I highly recommend this to all incoming students, it is only fair that I also mention some of the negative aspects that come with living in a dorm. One of the biggest issues I had while living on campus was not having a car. Oftentimes this meant I had to rely on friends or ride-sharing apps like Uber if I wanted to go anywhere that wasn't walking distance from campus. Although buses were also an option, public transportation is fairly limited by my university and typically only used to go to and around campus. There were times I remember feeling trapped on campus because I didn't have a car to leave with.
Roommates are another aspect of the university life that can make or break your college experience. At most schools you have the option to select your roommate prior to moving in — whether this is through meeting them on a Facebook group or just a friend from your hometown. I made the decision to have a randomly assigned roommate because I wanted the chance to branch out of my comfort zone and room with someone I had never met. Although I have heard many horror stories of terrible roommates, I was fortunate enough to build an amazing friendship with my assigned roommate and I still consider her one of my best friends from college. Your roommate can be your best friend and partner in crime the first year, and for the first few weeks of school they will likely be who you spend most of your time with, whether this is getting dinner or attending sporting events. That said, living in a small confined space with another person for a whole year is bound to create conflict at some point in the year, and roommates can be negative aspect of campus life for some students. Fortunately there are resident advisors (RA) assigned to every dorm that are designed to help ease the transition to college and mediate these types of problems. If this is not enough to resolve a difficult roommate situation there is typically also the option to move to a different room in a worst-case scenario.
Homesickness is also a common issue and bound to strike at some point during the year especially for those who are far from home. Although I lived a short distance from my house even I found myself missing my family back home at the beginning of the school year. Fortunately, through staying involved on campus and having a supportive group of friends the homesickness can easily be alleviated.
Some of my favorite college experiences were made during my first two years living on campus. I believe that in order to fully immerse yourself in the college experience it is necessary to spend at least one year living the dorm life and I highly recommend this to any and all first year students!
An intern at the Fulbright Commission in Brussels, Citlali Rubio is a junior at North Carolina State University majoring in Political Science and International Studies with a concentration in Global Relations. The opinions expressed in this article do not reflect the views of the EducationUSA Advising Center or of the U.S. Department of State.