An Interview with Doâa Jafari
By EducationUSA Adviser Elisabeth Bloxam
When Belgian student Doâa Jafari was selected for an EducationUSA Academy Scholarship at Temple University in Philadelphia, Pennsylvania, she didn't know what to expect.
"Before attending the program, I had never heard of Temple University," she admitted, but the campus quickly won her over. "Everywhere you turned, there was always something new and exciting to discover on its grounds. I particularly enjoyed working in the beautiful Charles Library with my friends or having lunch in various unique spots every day."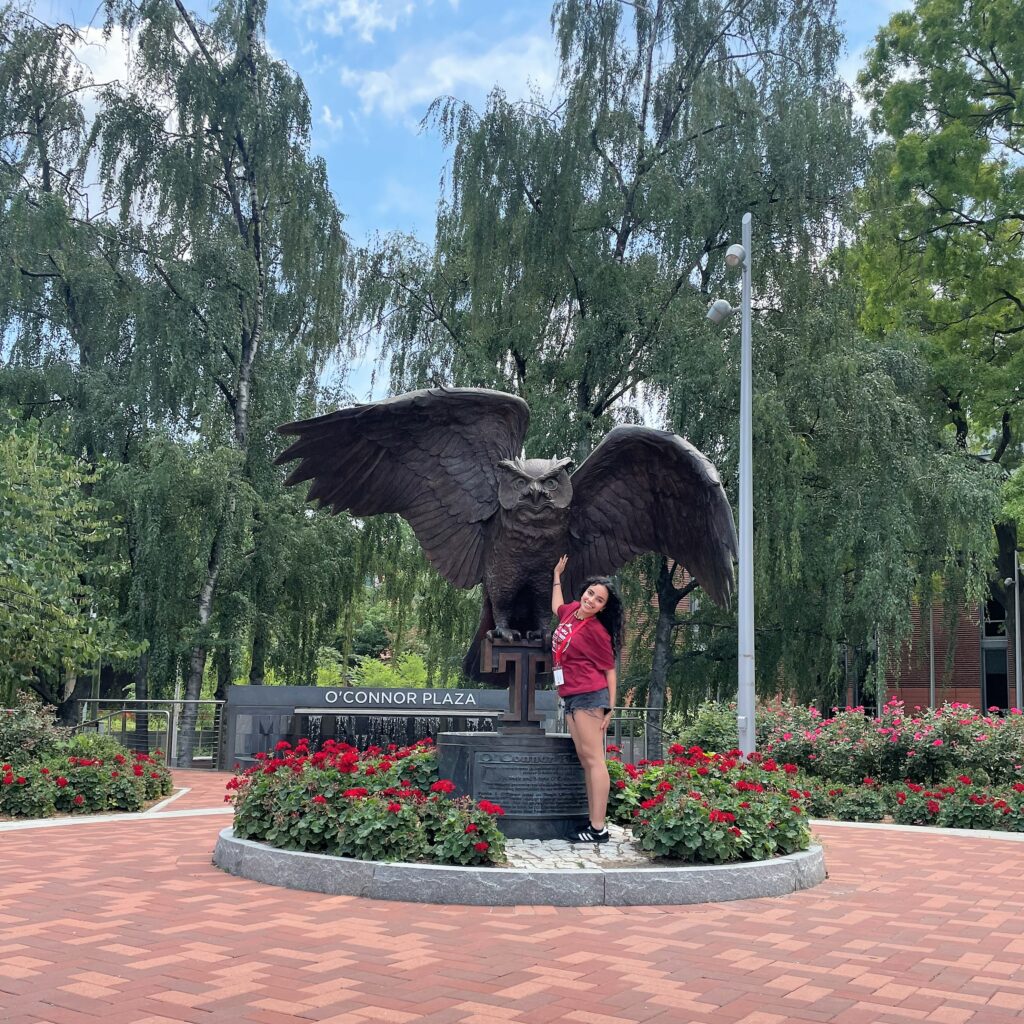 Doâa travelled to Philadelphia in July 2023 after having been selected as one of two recipients of the annual EducationUSA Academy Scholarship. Funded by a grant from the U.S. Embassy to Belgium, this unique scholarship allows a Belgian secondary school student to travel to the USA and to participate in an intensive pre-college summer program at an American college or university.
During the three-week program, Doâa had the opportunity to take classes in World Affairs and to attend workshops in a variety of subjects, ranging from leadership to college admissions. "Out of the many classes and projects at the EducationUSA Academy, my favorite was the world affairs class project, where we simulated presenting to members of the United Nations about a problem and its solutions. This was particularly fascinating for me as I'm interested in politics, and I feel like I gained so much knowledge. The teacher's kindness and support were remarkable; she encouraged our ideas and worked to make the class enjoyable, she even offered us donuts on the last day."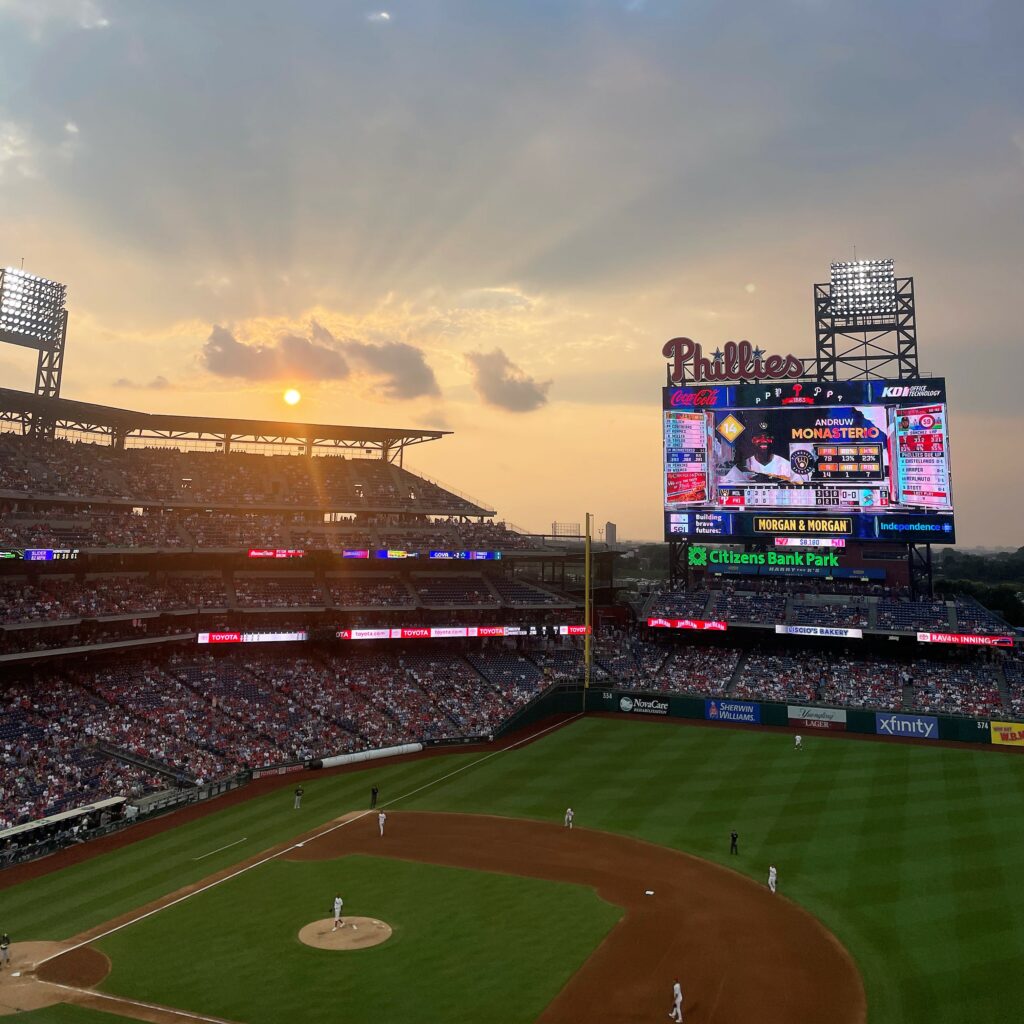 In addition to a jam-packed class schedule, students in the EducationUSA Academy at Temple University got to explore Philadelphia and the surrounding areas by visiting museums, watching a baseball game, and taking a trip to the beach. According to Doâa: "Always having something to do and experiencing a new country all on my own was incredibly exciting. The people, the culture, and the new experiences made it a truly unforgettable journey."
A day trip to New York City with her classmates was particularly exciting for Doâa, who had wanted to explore the Big Apple since watching the 2004 film New York Minute: "We explored Times Square with its stunning buildings and enjoyed the famous New York pizza, which was delicious. I even got an "I <3 NY" shirt, which meant a lot to me as [it was] the same shirt they wore in the film."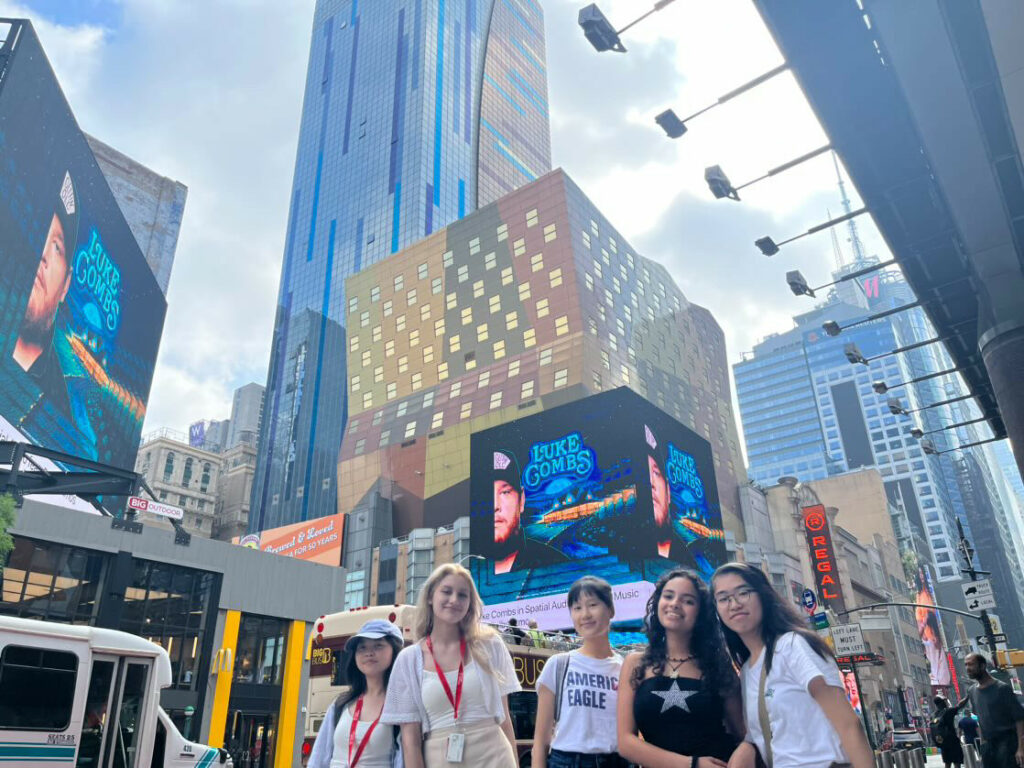 The EducationUSA Academy was Doâa's first-ever trip to the United States and gave her the opportunity to compare the reality of life in the USA with what she had seen on TV and in movies. "I had certain expectations about the United States, and many of them turned out to be accurate," she reflected. "One expectation I had was about the diversity of the United States, and I found that it truly lived up to that reputation."
"There were numerous cultural differences that I noticed but If I have to talk about a significant one it will be the food: we consumed more fried food in the USA compared to Belgium, which surprised me when I gained two kilograms during my stay. Everything in the USA seemed larger in proportion compared to Belgium – the streets, buildings, stores, and even the portion sizes!"
While learning about the USA, Doâa also had the opportunity to teach her fellow students about Belgium. "I found that people didn't know much about Belgium. Their knowledge was mostly limited to the Belgian national football team, and some weren't even aware that Belgium is in Europe. However, during our Cultural Share Night, I had the chance to talk about my home country and share traditional food like chocolate. I enjoyed discussing Belgian waffles, fries, and beer, and I was glad to help them learn more about my country."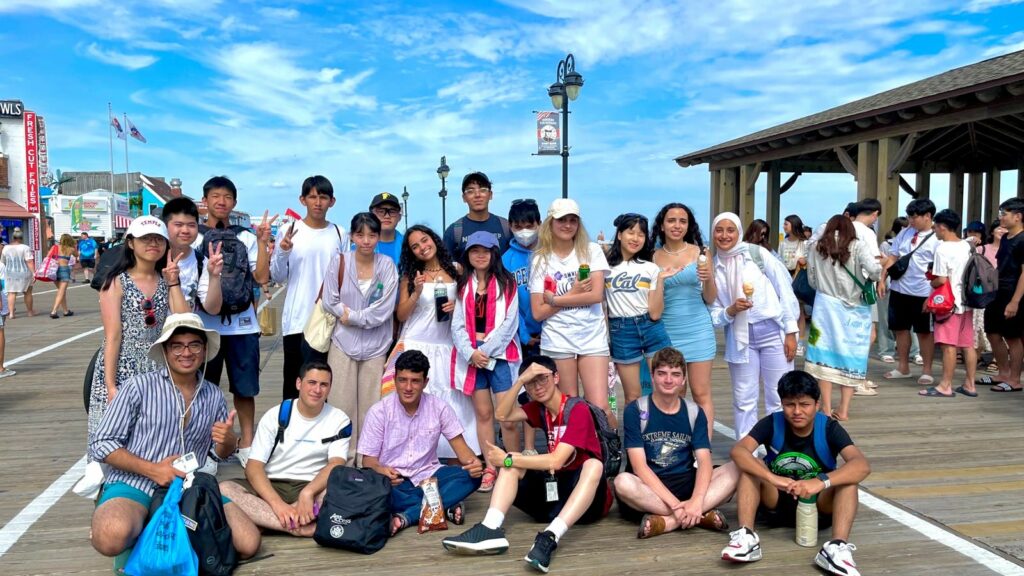 Spending three weeks away from home was not without its challenges. Doâa found herself occasionally missing her family and friends as well as food from back home. "I love fries a lot, and while I had some in the US, they didn't taste the same as the ones back home!" said Doâa. "I missed my family and friends but (…) it didn't change the fact that my experience was incredible. It makes me even more excited to share my journey with them."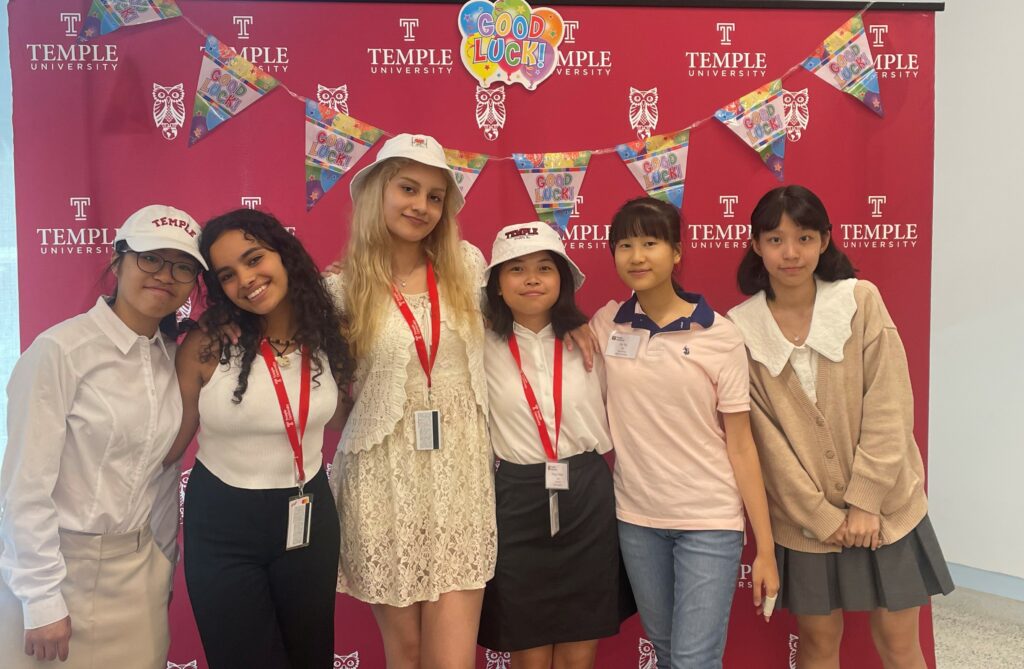 Now back in Belgium, Doâa is already missing aspects of life in Philadelphia, from the perfect summer weather she experienced on the East Coast ("not too hot or too cold, just right") to the people she met at Temple University. "We started as strangers, but our bond grew strong during the program, making us feel like a family," she reflected. "Although we're now in different time zones, we're trying to stay connected through weekly video calls to share our lives."
"Being part of the EducationUSA Academy changed my plans a lot," says Doâa, who realized her passion for political science during her World Affairs class at Temple University. "The opportunity that was given to me showed me dreams can come true. I love new experiences, so studying in the USA feels like a big adventure. I'm already working on applying to American universities and I'm excited to see what happens next."
The EducationUSA Advising Team in Belgium would like to thank the EducationUSA Academy at Temple University, the U.S. Department of State Bureau of Educational and Cultural Affairs, and particularly the U.S. Embassy to Belgium for their support of the EducationUSA Academy Scholarship Program.
The EducationUSA Academy is a pre-college academic enrichment program for international high school students offering specialized college preparatory content, college-level writing workshops, campus visits, and cultural activities. Students gain an insider's perspective on higher education in the United States while getting the chance to experience and enjoy campus life. To learn more about the EducationUSA Academy Program and scholarships available for Belgian students, please visit www.educationusa.be/edusaacademy.
The opinions expressed in this article do not reflect the views of the EducationUSA Advising Center or of the U.S. Department of State.