An Interview with Malak Jafari
By EducationUSA Adviser Elisabeth Bloxam
Boston, Massachusetts, is considered by many to be the birthplace of the American Revolution. The city was the site of the Boston Massacre in 1770, of the Boston Tea Party in 1773, and of Paul Revere's famous midnight ride in 1775 — all incidents that led to the eventual revolution of American colonists against the British.
It would be hard to imagine a better spot to celebrate the Fourth of July … and that's exactly what Malak Jafari, a Belgian recipient of the EducationUSA Academy Scholarship, got to do on her third day in America!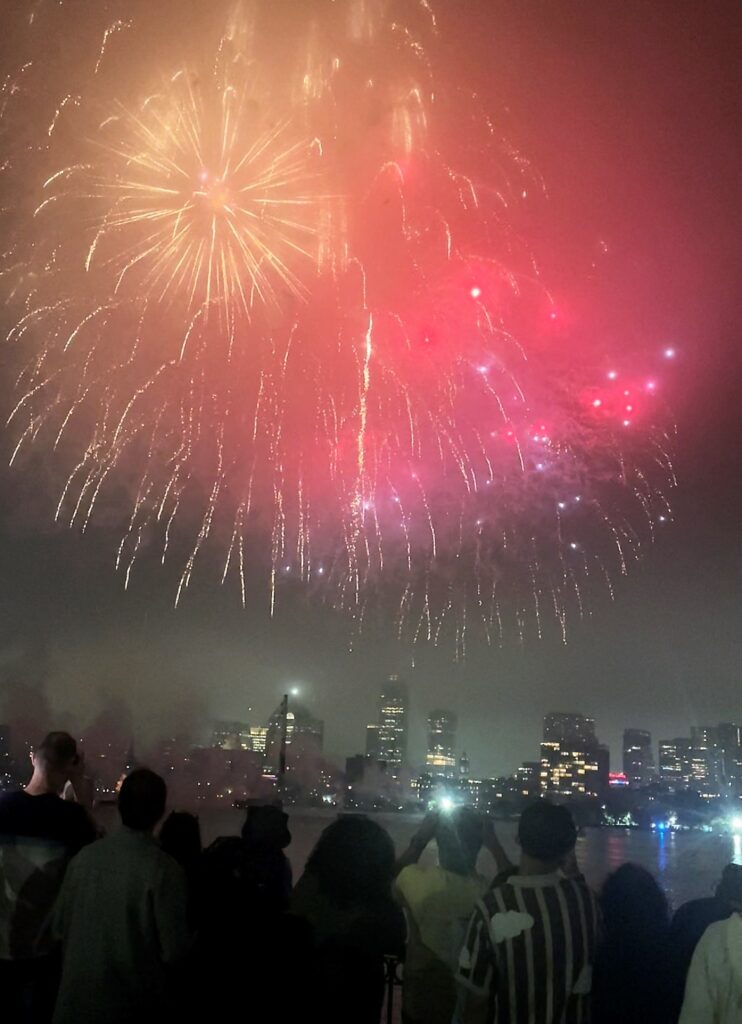 Malak travelled to Boston in July 2023 after having been selected as one of two recipients of the annual EducationUSA Academy Scholarship. Funded by a grant from the U.S. Embassy to Belgium, this unique scholarship allows a Belgian secondary school student to travel to the USA and to participate in an intensive pre-college summer program at an American college or university. Although unfamiliar with Boston University before her program, Malak quickly became a fan of the university and of Boston itself. "Boston is a top city for studying in the USA and attracts a diverse group of international students," she explained. "When I went to the USA, I thought I would only meet Americans, [but] I made friends from all over the world!"
On campus, Malak attended classes on business, entrepreneurship, and innovation taught by professors from the Questrom School of Business. "The classes were really different from what I was used to in Belgium, but the teacher was amazing and really listened to us. My favorite project was the final one, where we had to create an innovative product or service to solve a problem. It was fun to collaborate with teammates and present our idea."
Outside of the classroom, academy participants visited Harvard and MIT, toured local museums, and played volleyball on the famous BU Beach. Beyond these organized activities, Malak appreciated the chance to experience Boston like an American college student, from going to Starbucks and picking up snacks at Target to shopping on Newbury Street and getting lunch at Marciano's or at Chipotle with friends. "All of these little things made my time in the USA absolutely fascinating and really made me feel like a true American," she reflected.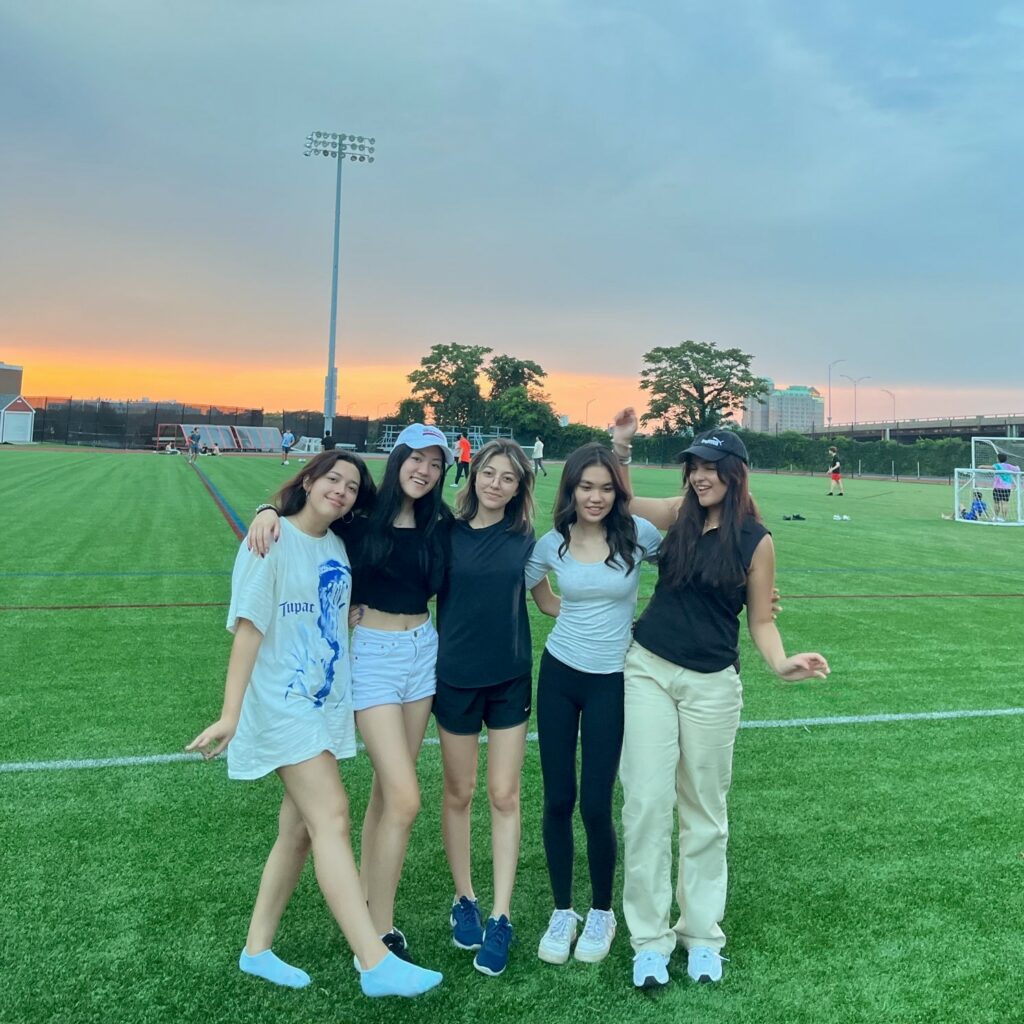 EducationUSA Academy participants come from all over the world, and Malak was surprised to find that many of her fellow students had heard of her home country. "I was so happy when I found out that the international students knew about Belgium," she said. "Some of them had even visited! It was really impressive, especially since Belgium is a small country."
To teach her friends more about her home, Malak was invited to give a short presentation about Belgium. "It was an awesome experience to share my culture with everybody. One thing they found really interesting was that French fries should actually be called 'Belgian fries'."
Back in Belgium, Malak is convinced that this experience in the United States will not be her last. "I had an amazing time with EducationUSA! I had the opportunity to learn about American culture, make friends from all over the world, and attend classes taught by excellent instructors. I've always dreamed of studying in the US, and this experience has only made me more determined and motivated to pursue it," she reflected. "Being here and experiencing daily life has given me a glimpse of what my future could look like, and I'm really excited about it."
The EducationUSA Advising Team in Belgium would like to thank the EducationUSA Academy at Boston University, the U.S. Department of State Bureau of Educational and Cultural Affairs, and particularly the U.S. Embassy to Belgium for their support of the EducationUSA Academy Scholarship Program.
The EducationUSA Academy is a pre-college academic enrichment program for international high school students offering specialized college preparatory content, college-level writing workshops, campus visits, and cultural activities. Students gain an insider's perspective on higher education in the United States while getting the chance to experience and enjoy campus life. To learn more about the EducationUSA Academy Program and scholarships available for Belgian students, please visit www.educationusa.be/edusaacademy.
The opinions expressed in this article do not reflect the views of the EducationUSA Advising Center or of the U.S. Department of State.